Keep the UK in the EU!
#Brexit
The Reach represents the number of unique users potentially exposed to our message: the calculation is done by adding up the followers of users who have tweeted our campaign, users who have visualized the online advertising and the estimate number of users who have seen our campaign thanks to traditional media actions.
Reach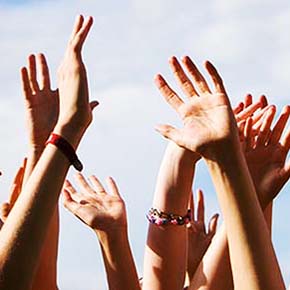 GB
recipient
UK Public Opinion
The collective opinion of many people on some issue, problem, etc., especially as a guide to action, decision, or the like.
Stop the UK from exiting the EU!
Be a part of it. We need your contribution.
act now
What do you think?


Share your opinion with other supporters!
Withdrawal of the United Kingdom from the European Union, often shortened to Brexit (a portmanteau combining the words "Britain" and "exit") is a political aim of some advocacy groups, individuals and political parties in the United Kingdom (UK). In 1975 a referendum was held on the country's membership of the European Economic Community (EEC), a precursor to the European Union (EU). The outcome of the vote was that the country continued to be a member of the EEC. A referendum on the country's membership of the EU will be held on 23 June 2016 following the passing of the European Union Referendum Act 2015.
The UK benefits from preferential trade and travel agreements - some of which took several years to negotiate, and the strength of its currency is dynamically linked to our trade partnerships.
Also, if the UK separates from the EU, it's only a matter of time before Scotland holds a second referendum to separate from the UK, and this time they would probably win.
The UK is stronger IN the EU, not separated from it!
Are you UK Public Opinion?
Do you want to know more about all the messages you are receiving? Do you want to leave a reply to MegaShouts users? Send an email to
info@megashouts.org
Are you UK Public Opinion?
Do you want to know more about all the messages you are receiving? Do you want to leave a reply to MegaShouts users? Send an email to
info@megashouts.org
act now