@Jeremy_Hunt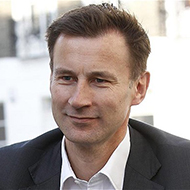 GB
recipient
Jeremy Hunt
UK Secretary of State for Health
Provide more control on care homes staff! Stricter laws, more severe punishments and more controls on staff attending the elderly!
Be a part of it. We need your contribution.
act now
What do you think?


Share your opinion with other supporters!
More than 12 percent of pensioners arriving in UK hospitals from care homes are dehydrated, probably due to the laziness of staff that don't want to deal with elderly incontinence issues. According to a study performed by the Oxford University and the London School of Hygiene and Tropical Medicine, more patients suffer from lack of fluids if admitted from care homes rather than their own homes. "Clearly this level of dehydration is a problem," said Professor David Stuckler, author of the study. "Further research is needed to understand why it is occurring. Are care home residents choosing to drink less than they should? Or, as has been speculated, are care home staff not offering enough water to reduce incontinence and the amount of assistance their residents require?" These facts raise serious concerns about the quality of care provided in some care homes. Caroline Abrahams, Charity Director of Age UK said: "Older people may need assistance with drinking, and we need to ensure that care home staff are trained to help them drink enough and avoid increased health risks associated with dehydration; like confusion, low blood pressure and falls, which can lead to hospitalization."
Are you Jeremy Hunt?
Do you want to know more about all the messages you are receiving? Do you want to leave a reply to MegaShouts users? Send an email to
info@megashouts.org
Are you Jeremy Hunt?
Do you want to know more about all the messages you are receiving? Do you want to leave a reply to MegaShouts users? Send an email to
info@megashouts.org
act now