Stop female genital mutilation
#EndFGMinTheUK
The Reach represents the number of unique users potentially exposed to our message: the calculation is done by adding up the followers of users who have tweeted our campaign, users who have visualized the online advertising and the estimate number of users who have seen our campaign thanks to traditional media actions.
Reach

@David_Cameron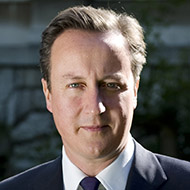 GB
recipient
David Cameron
UK Prime Minister
Increase social control to end female genital mutilation carried out in the UK!
Be a part of it. We need your contribution.
act now
What do you think?


Share your opinion with other supporters!
FGM means female genital mutilation and is a ritual removal of some or all of the external female genitalia. It's carried out by a circumciser who uses a razor to remove the genitalia with or without anaesthesia. It is conducted both on newborn girls and on teenagers, but most girls are cut before the age of five. FGM isn't carried out only in African and Asian countries, but also in UK and among diaspora communities around the world. There aren't known health benefits and dangers include severe bleeding, infections and complications in childbirth.
Are you David Cameron?
Do you want to know more about all the messages you are receiving? Do you want to leave a reply to MegaShouts users? Send an email to
info@megashouts.org
Are you David Cameron?
Do you want to know more about all the messages you are receiving? Do you want to leave a reply to MegaShouts users? Send an email to
info@megashouts.org
act now