@arneduncan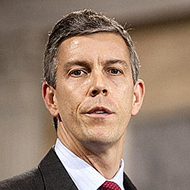 US
recipient
Arne Duncan
U.S. Secretary of Education
Please, stop racism against black kids in schools!
Be a part of it. We need your contribution.
act now
What do you think?


Share your opinion with other supporters!
In Brooklyn, NYC, a young black girl has been humiliated by her white teacher who called her 'monkey' in front of her 7th grade class. At Dutchtown Middle School, in Henry County, GA, Mikia - another afro-american girl - was punished in a lot more strict way than her white friend for writing graffiti on the walls of a gym bathroom. Despite they were together in the vandalism act, Mikia had to face a school disciplinary hearing and was accused of a trespassing misdemeanor. She spent her summer on probation and had to attend 16 hours of community service to have the charged dismissed in the juvenile court.
From 2011 to 2012, afro-american girls were suspended at a rate of 12 percent, while the rate for white girls is just 2 percent, according to the data provided by the Office for Civil Rights at the United States Department of Education.
"I've never had a white kid call me for representation in Henry County", said Michael J. Tafelski, the lawyer from the Georgia Legal Services Program who represented Mikia in the school disciplinary hearing. He thinks the punishment of Mikia is the classic example of racial disparity in school discipline.
Are you Arne Duncan?
Do you want to know more about all the messages you are receiving? Do you want to leave a reply to MegaShouts users? Send an email to
info@megashouts.org
Are you Arne Duncan?
Do you want to know more about all the messages you are receiving? Do you want to leave a reply to MegaShouts users? Send an email to
info@megashouts.org
act now