@Number10gov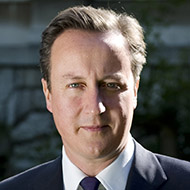 GB
recipient
David Cameron
Prime Minister of UK
Don't stop migration to the UK, don't deny welfare to migrants!
Be a part of it. We need your contribution.
act now
What do you think?


Share your opinion with other supporters!
UK Prime Minister, David Cameron, said lower EU migration is becoming a priority in the negotiations over UK's membership in the European Union, adding he's ready to leave EU if his proposals won't be accepted. His project includes stopping EU migrants from claiming welfare benefits - tax credits, social housing and child benefits - for four years, removing migrants from the UK after six months if they haven't found work and restricting the access to non-EU migrants families.
Cameron is confident he will be able to change the basis of EU migration into the UK and then let UK's citizen decide the fate of their country in the EU in a referendum planned for 2017. "This is a real pressing problem - he said - We cannot go into long, rambling negotiations with the European Union, particularly if they're not going to play ball".
Are you David Cameron?
Do you want to know more about all the messages you are receiving? Do you want to leave a reply to MegaShouts users? Send an email to
info@megashouts.org
Are you David Cameron?
Do you want to know more about all the messages you are receiving? Do you want to leave a reply to MegaShouts users? Send an email to
info@megashouts.org
act now