Guarantee a decent life for UK veterans
#HomesForVeterans
The Reach represents the number of unique users potentially exposed to our message: the calculation is done by adding up the followers of users who have tweeted our campaign, users who have visualized the online advertising and the estimate number of users who have seen our campaign thanks to traditional media actions.
Reach

@VeteransUK_MOD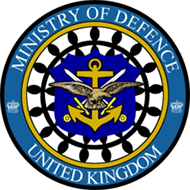 GB
recipient
Veterans UK
UK Department of Veterans Affairs
Don't discard veterans, find them a home and support them!
Be a part of it. We need your contribution.
act now
What do you think?


Share your opinion with other supporters!
After having served in the armed forces, they are discarded and forgotten. What happens everyday to veterans is a shame for the whole UK: thousands of them are homeless, can't afford to buy their own meal and struggle to survive. Men and women who put their life at risk for the safety and security of the UK deserve the best support. The Armed Forces Covenant, which is about making sure that people in the armed forces are treated fairly and don't experience disadvantages as a result of their service, is clearly not a central part of the government's decision making process. "The Government don't know whether veterans injured in service are being given priority NHS treatment - writes Gemma Doyle, UK Parliament member, on The Independent - and they have no idea whether local authorities have the right resources and expertise to meet the obligations of the Community Covenant. Frankly that's not good enough and they cannot continue to pass the buck."
Are you Veterans UK?
Do you want to know more about all the messages you are receiving? Do you want to leave a reply to MegaShouts users? Send an email to
info@megashouts.org
Are you Veterans UK?
Do you want to know more about all the messages you are receiving? Do you want to leave a reply to MegaShouts users? Send an email to
info@megashouts.org
act now