@GovernorPerry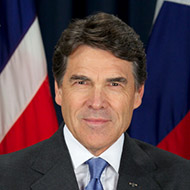 US
recipient
Rick Perry
Governor of Texas
Stop discrimination bill on same-sex couples who work for Texas State!
Be a part of it. We need your contribution.
act now
What do you think?


Share your opinion with other supporters!
If you marry a person of your same sex and you're working for Texas State, you may not receive a salary anymore, a pension may not be granted to you as well as other employee benefit. Despite same-sex marriage isn't allowed in Texas yet, Republican Cecil Bell proposed this bill in the Texas legislature. "The State is not subject to suit in law or equity pursuant to the eleventh amendment of the United States Constitution for complying with the provisions of this section, regardless of a contrary federal court ruling," it states. Moreover, the legislation seeks to keep any litigation away: "A court of this State shall dismiss a legal action challenging a provision of this section and shall award costs and attorney's fees to a person or entity named as a defendant in the legal action".
Are you Rick Perry?
Do you want to know more about all the messages you are receiving? Do you want to leave a reply to MegaShouts users? Send an email to
info@megashouts.org
Are you Rick Perry?
Do you want to know more about all the messages you are receiving? Do you want to leave a reply to MegaShouts users? Send an email to
info@megashouts.org
act now