Stop fracking. Save the environment!
#NoMoreFracking
The Reach represents the number of unique users potentially exposed to our message: the calculation is done by adding up the followers of users who have tweeted our campaign, users who have visualized the online advertising and the estimate number of users who have seen our campaign thanks to traditional media actions.
Reach

@GovMaryFallin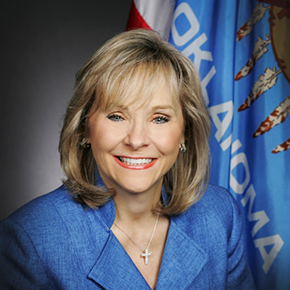 US
recipient
Governor Mary Fallin
Governor of Oklahoma
Stop the use of fracking as an oil and gas extraction method!
Be a part of it. We need your contribution.
act now
What do you think?


Share your opinion with other supporters!
So far this year, Oklahoma has had more than twice the number of earthquakes as California, making it the most seismically active state in the continental U.S. As recently as 2003, Oklahoma was ranked 17th for earthquakes. That shift has given rise to concern among communities and environmentalists that injecting vast amounts of wastewater back into the ground is contributing to the rise in Oklahoma's quakes. The state pumps about 350,000 barrels of oil a day, making it the fifth largest producer in the U.S. Most seismologists around the country are convinced that wastewater injected back into the ground is jolting fault lines and triggering earthquakes.
Are you Governor Mary Fallin?
Do you want to know more about all the messages you are receiving? Do you want to leave a reply to MegaShouts users? Send an email to
info@megashouts.org
Are you Governor Mary Fallin?
Do you want to know more about all the messages you are receiving? Do you want to leave a reply to MegaShouts users? Send an email to
info@megashouts.org
act now