@AGPamBondi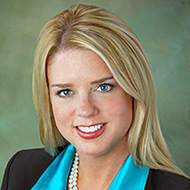 US
recipient
Pam Bondi
Florida Attorney General
Prosecute Miami Police snipers for using black people images as targets!
Be a part of it. We need your contribution.
act now
What do you think?


Share your opinion with other supporters!
If you are black and you're a suspect, you may be one of the targets used by North Miami Beach Police snipers for practice. A female soldier, Sgt Valerie Deant, discovered several suspect's images when using the firing range after a police training session. Police Chief J Scott Dennis said his officers had used poor judgement but denied racial profiling. "There is no discipline forthcoming from the individuals who were involved with this," he said. Sgt Deant was speechless when she discovered the image of her brother among the photos used as targets: "I was like, why is my brother being used for target practice?" Her brother, Woody Deant, who was arrested as a teenager for drag racing said: "Now I'm being used as a target? I'm not even living that life according to how they portrayed me as. I'm a father. I'm a husband. I'm a career man. I work nine to five."
Are you Pam Bondi?
Do you want to know more about all the messages you are receiving? Do you want to leave a reply to MegaShouts users? Send an email to
info@megashouts.org
Are you Pam Bondi?
Do you want to know more about all the messages you are receiving? Do you want to leave a reply to MegaShouts users? Send an email to
info@megashouts.org
act now