Stop disabled people exclusion from society
#PromoteInclusion
The Reach represents the number of unique users potentially exposed to our message: the calculation is done by adding up the followers of users who have tweeted our campaign, users who have visualized the online advertising and the estimate number of users who have seen our campaign thanks to traditional media actions.
Reach

@EHRC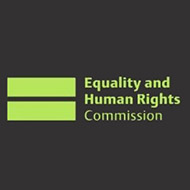 GB
recipient
EHRC
U.K. Commission for Human Rights
Promote people with disabilities inclusion in the community and protect their rights!
Be a part of it. We need your contribution.
act now
What do you think?


Share your opinion with other supporters!
A wheelchair-bound young man was thrown out of an Odeon Epson cinema from the staff because his ventilation machine was "too noisy". Richard Bridger, 31, has Duchenne muscular distrophy and needs to use a life-saving ventilator. He went to watch Taken 3 with his carer and 40 minutes after the beginning of the movie was told to leave because, apparently, six people out of the 200-strong audience "were complaining that the ventilator was a nuisance". Moreover, Odeon's staff told Richard's carer should not attend the cinema on Friday and Saturday nights because there are too many people. "If he was texting or answering phone calls during the film I could understand it, but he can't do any of those things because he doesn't have the physical strength to do them,", said Steve Bridger, Richard's father.
Are you EHRC?
Do you want to know more about all the messages you are receiving? Do you want to leave a reply to MegaShouts users? Send an email to
info@megashouts.org
Are you EHRC?
Do you want to know more about all the messages you are receiving? Do you want to leave a reply to MegaShouts users? Send an email to
info@megashouts.org
act now