@lutherstrange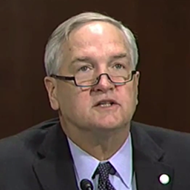 US
recipient
Luther Strange
Alabama Attorney General
Prosecute the officer who brutalized Sureshbhai Patel!
Be a part of it. We need your contribution.
act now
What do you think?


Share your opinion with other supporters!
An Indian elderly man called Sureshbhai Patel was walking near his son's home in Madison, Alabama, when a police officer brutalized him with no reason. The man had committed no crime, was just strolling on the sidewalk, and is temporarily paralyzed in the hospital with fused vertebrae, as a result of the severe beating received from the police. Madison police claimed that they received a call saying a man was "looking in garages". "The caller, who lives in the neighborhood did not recognize the subject and thought him to be suspicious", said the police statement. Regardless of the old man's age, the police put him violently to the ground. "He was just walking on the sidewalk as he does all the time," Chirag Patel, the son of Sureshbhai said. "They put him to the ground."
Are you Luther Strange?
Do you want to know more about all the messages you are receiving? Do you want to leave a reply to MegaShouts users? Send an email to
info@megashouts.org
Are you Luther Strange?
Do you want to know more about all the messages you are receiving? Do you want to leave a reply to MegaShouts users? Send an email to
info@megashouts.org
act now