@MoJGovUK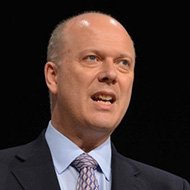 GB
recipient
Chris Grayling
UK Secretary of State for Justice
Stop the amendment to the Serious Crime Bill and protect disabled women!
Be a part of it. We need your contribution.
act now
What do you think?


Share your opinion with other supporters!
The Serious Crime Bill is a new law that criminalises 'coercitive control': a partner can't exercise psychological, emotional or financial control over his spouse anymore. However, an amendment will allow carers say that they're acting in the 'best interests' of their partners and let a court decide wheter such behaviour was legitimate. Women with disabilities are particularly vulnerable to domestic abuse crimes and this amendment could exclude them from the protection given by the law.
"We're not totally happy with the defence," said Polly Neate, chief executive of Women's Aid. "It's already been built into the legislation. A doctor or a mental health professional would have to say: 'This behaviour is legitimate for the following reasons. It can't be up to a man who is accused of coercive control to determine what is in a woman's best interest. "
Are you Chris Grayling?
Do you want to know more about all the messages you are receiving? Do you want to leave a reply to MegaShouts users? Send an email to
info@megashouts.org
Are you Chris Grayling?
Do you want to know more about all the messages you are receiving? Do you want to leave a reply to MegaShouts users? Send an email to
info@megashouts.org
act now