@basic_int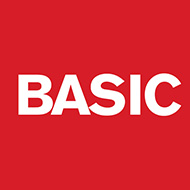 GB
recipient
BASIC
British American Security Information Council
Wrap up Trident and spend money to improve public services!
Be a part of it. We need your contribution.
act now
What do you think?


Share your opinion with other supporters!
Trident is a UK nuclear missiles programme based on four submarines armed with nuclear weapons and able to deliver thermonuclear warheads from multiple vehicles. It was announced in 1980 and is still active. Its original purpose was to discourage aggression against the UK during the Cold War. A great number of demonstrations against Trident have been taking place over the time, including activist actions performed by the Campaign for Nuclear Disarmament and Trident Ploughshares. Thousands of supporters of the Campaign for Nuclear Disarmament joined the protest in London where they wrapped a huge pink-coloured scarf around the Ministry of Defence. "They should know that scrapping Trident is a vote winner, not a vote loser," said Kate Hudson, CND general secretary. "The British people will not stand for masses of our taxpayers' money being spent on nuclear weapons."
Are you BASIC?
Do you want to know more about all the messages you are receiving? Do you want to leave a reply to MegaShouts users? Send an email to
info@megashouts.org
Are you BASIC?
Do you want to know more about all the messages you are receiving? Do you want to leave a reply to MegaShouts users? Send an email to
info@megashouts.org
act now