@Jeremy_Hunt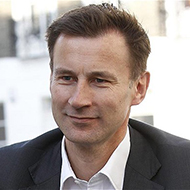 GB
recipient
Jeremy Hunt
UK Secretary of State for Health
No more crimes in NHS facilities, protect the people!
Be a part of it. We need your contribution.
act now
What do you think?


Share your opinion with other supporters!
Every year in the UK 60,000 crimes are registered in NHS buildings and the police receives about a call every 10 minutes to report a crime in a NHS facility. In 2013 crime rate in hospitals raised by almost 1,700 cases. Records also show a 50% rise of sexual violence in hospitals since 2011, including at least 157 rape allegations. Crime is a main problem in mental health units: victims are the most vulnerable patients due to mental health issues. One of the victims claimed to have been groomed by her support officer for five months. "I was in a vulnerable position at the time; certainly not in a position to consent to what he was doing," she said. "What have I gained by coming forward? Nothing. I'm just a person who has made allegations that haven't been proven."
Are you Jeremy Hunt?
Do you want to know more about all the messages you are receiving? Do you want to leave a reply to MegaShouts users? Send an email to
info@megashouts.org
Are you Jeremy Hunt?
Do you want to know more about all the messages you are receiving? Do you want to leave a reply to MegaShouts users? Send an email to
info@megashouts.org
act now