No more Gadhimai Festival!
#StopGadhimai
The Reach represents the number of unique users potentially exposed to our message: the calculation is done by adding up the followers of users who have tweeted our campaign, users who have visualized the online advertising and the estimate number of users who have seen our campaign thanks to traditional media actions.
Reach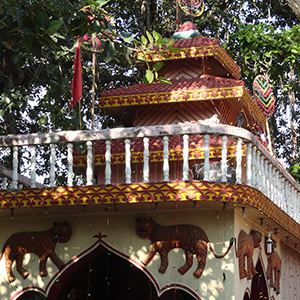 WW
recipient
Ram Chandra Shah
Chairman of Gadhimai Temple Trust
Stop the slaughter of Gadhimai Festival once and for all! Save the animals!
Be a part of it. We need your contribution.
act now
What do you think?


Share your opinion with other supporters!
News was reported around the world on Tuesday that one of the world's bloodiest religious ceremonies was being ended. The festival at the Hindu temple in Bariyarpur in Nepal sees tens of thousands of animals sacrificed to the goddess Gadhimai, and always provokes international outrage. The announcement that sacrifices were now banned was greeted with delight by animal activists - but then the temple's chairman said it was not true. "Devout Hindus could be requested not to offer animal sacrifice to the goddess, but they could not be forced not to do so - nor [could] the tradition be banned or stopped completely," he told the BBC, adding "Nothing will change as far as the tradition of offering animal sacrifice during the festival is concerned. Things will not change no matter what the four [in the delegation] do or say. It's our age-old tradition."
Are you Ram Chandra Shah?
Do you want to know more about all the messages you are receiving? Do you want to leave a reply to MegaShouts users? Send an email to
info@megashouts.org
Are you Ram Chandra Shah?
Do you want to know more about all the messages you are receiving? Do you want to leave a reply to MegaShouts users? Send an email to
info@megashouts.org
act now