@Andrew_SelousMP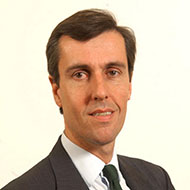 GB
recipient
Andrew Selous
UK Parliamentary Under-Secretary of State and Minister for Prisons, Probation and Rehabilitation
Provide more prison staff to drop suicide rates!
Be a part of it. We need your contribution.
act now
What do you think?


Share your opinion with other supporters!
The prisoners' suicide rate in England and Wales is the highest in seven years, as 82 inmates killed themselves in 2014, up seven from the previous year. According to statistics compiled by the Howard League for Penal Reform, the deaths are a "direct result of the cuts to the number of [prison] staff". Despite a drop in the average prison population over the last three years, there has been a continued rise in suicides. Frances Crook, chief executive of the Howard League, said: "It is evident that people are dying as a direct result of the cuts to the number of staff, particularly more experienced staff, in every prison. Moreover, he said: "The government has chosen to allow the prison population to increase whilst it cuts staff, and that has led to an increase in people dying by suicide."
Are you Andrew Selous?
Do you want to know more about all the messages you are receiving? Do you want to leave a reply to MegaShouts users? Send an email to
info@megashouts.org
Are you Andrew Selous?
Do you want to know more about all the messages you are receiving? Do you want to leave a reply to MegaShouts users? Send an email to
info@megashouts.org
act now