Stop whale hunting in Japan!
#StopWhaling
The Reach represents the number of unique users potentially exposed to our message: the calculation is done by adding up the followers of users who have tweeted our campaign, users who have visualized the online advertising and the estimate number of users who have seen our campaign thanks to traditional media actions.
Reach

@AbeShinzo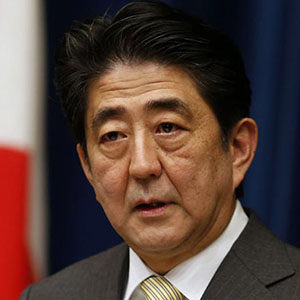 WW
recipient
Shinzō Abe
Prime Minister of Japan
Japan must stop the bloody practice of whale hunting!
Be a part of it. We need your contribution.
act now
What do you think?


Share your opinion with other supporters!
Japanese whaling (Japanese: 日本の捕鯨 Hepburn: Nihon no hogei), in terms of active hunting of these large mammals, is estimated by the Japan Whaling Association to have begun around the 12th century. However, almost 30 years ago, signatories of the International Whaling Commission's moratorium were to end commercial whaling, but this wasn't a mandatory agreement and some countries, like Norway, objected and used loopholes to continue their hunts. For example, exceptions were granted for subsistence whaling activities by aboriginal communities, or for population management in whale sanctuaries.
In addition, whaling was permitted for scientific research purposes, an excuse used by Norway, Iceland, and Japan, although their annual catches were restricted. Japan claims that it is conducting ongoing research on whale maturation, and in the absence of "verified" non-lethal sampling methods, whales would continue to be slaughtered until the feasibility of non-lethal techniques is established. Japan is abusing of this loophole, hiding the true number of whales they hunt and kill.
Activists around the world are asking for this bloodshed to stop, and whale hunting to be definitively abolished to preserve the richness of the ocean's fauna and the endangered whale species that are being slaughtered in mass.
Are you Shinzō Abe?
Do you want to know more about all the messages you are receiving? Do you want to leave a reply to MegaShouts users? Send an email to
info@megashouts.org
Are you Shinzō Abe?
Do you want to know more about all the messages you are receiving? Do you want to leave a reply to MegaShouts users? Send an email to
info@megashouts.org
act now