Justice for the missing 43
#TheMissing43
The Reach represents the number of unique users potentially exposed to our message: the calculation is done by adding up the followers of users who have tweeted our campaign, users who have visualized the online advertising and the estimate number of users who have seen our campaign thanks to traditional media actions.
Reach

@EPN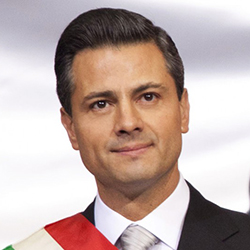 WW
recipient
Enrique Peña Nieto
President of Mexico
Punish the kidnappers and killers of the missing 43 student-teachers disappeared in Mexico!
Be a part of it. We need your contribution.
act now
What do you think?


Share your opinion with other supporters!
A group of 43 student-teachers was trying to reach a demonstration in Iguala, Mexico, to fight against the discrimination practices perpetrated by the Guerrero Government. They had a clash with the local police and three of them were shot to death while another student, Julio César Mondragón, was tortured and murdered. According to some eyewitnesses' opinion, the other students were arrested. They were then moved to a rural community and handed by the police to some members of the Guerreros Unidos, one of the most violent criminal organizations in Mexico.
Despite the students disappeared in their hands, Mexican authorities continue to claim no knowledge of where they are. It's time to demand justice for the kidnapped students, government has to take responsibility for these actions!
Are you Enrique Peña Nieto?
Do you want to know more about all the messages you are receiving? Do you want to leave a reply to MegaShouts users? Send an email to
info@megashouts.org
Are you Enrique Peña Nieto?
Do you want to know more about all the messages you are receiving? Do you want to leave a reply to MegaShouts users? Send an email to
info@megashouts.org
act now