@HHSGov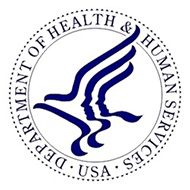 US
recipient
HHS
U.S. Department of Health & Human Services
Please, provide more funding to the research on women heart diseases!
Be a part of it. We need your contribution.
act now
What do you think?


Share your opinion with other supporters!
The National Wear Red Day is a campaign to raise awareness on women heart diseases, celebrated every year since 2003. It is supported by the American Heart Association and the National Heart, Lung and Blood Institute. Heart diseases and strokes kill 1 in 3 women every year, yet it's 80% preventable. This kind of disease affects more women than men but most women are still unaware of their risks.
Are you HHS?
Do you want to know more about all the messages you are receiving? Do you want to leave a reply to MegaShouts users? Send an email to
info@megashouts.org
Are you HHS?
Do you want to know more about all the messages you are receiving? Do you want to leave a reply to MegaShouts users? Send an email to
info@megashouts.org
act now