Release Asia Bibi; stop blashpemy conviction
#freedomforAsiaBibi
The Reach represents the number of unique users potentially exposed to our message: the calculation is done by adding up the followers of users who have tweeted our campaign, users who have visualized the online advertising and the estimate number of users who have seen our campaign thanks to traditional media actions.
Reach

@pmln_org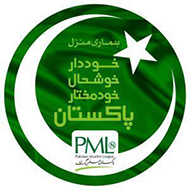 WW
recipient
Mian Muhammad Nawaz Sharif
Prime Minister of Pakistan in office since June 2013.
Campaign created by

Eloisa Balestra

Grant the immediate release of Asia Bibi from prison in Pakistan and the dismissal of her blasphemy conviction and death sentence!
Be a part of it. We need your contribution.
act now
What do you think?


Share your opinion with other supporters!
Too often, in Pakistan many Christians and other religious minorities because of the blasphemy law, supported by Islamic fundamentalists, are arrested and sentenced to death for false and spurious grounds. This law is only an abuse of power to persecute those who are not of the Muslim faith. Asia Bibi was found guilty of making derogatory comments about the Prophet Muhammad during an argument with a Muslim woman.
The Lahore High Court rejected her appeal against the sentence passed by a lower court. Her lawyers have vowed to take the case to the Supreme Court. Ms Bibi consistently denied the allegations against her, saying they stemmed from an argument with a group of women over a pot of water.
Blasphemy is a highly sensitive issue in Pakistan. Critics argue that blasphemy laws are frequently misused to settle personal scores and that members of minority groups are often unfairly targeted.
Are you Mian Muhammad Nawaz Sharif?
Do you want to know more about all the messages you are receiving? Do you want to leave a reply to MegaShouts users? Send an email to
info@megashouts.org
Are you Mian Muhammad Nawaz Sharif?
Do you want to know more about all the messages you are receiving? Do you want to leave a reply to MegaShouts users? Send an email to
info@megashouts.org
act now