Fight against China ivory trade
#stopThePoaching
The Reach represents the number of unique users potentially exposed to our message: the calculation is done by adding up the followers of users who have tweeted our campaign, users who have visualized the online advertising and the estimate number of users who have seen our campaign thanks to traditional media actions.
Reach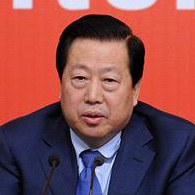 GB
recipient
Zhou Shengxian
Minister of Environmental Protection of the People's Republic of China
Make ivory trade in China illegal, stop the wildlife massacre.
Be a part of it. We need your contribution.
act now
What do you think?


Share your opinion with other supporters!
Ivory trade in China is legal and the Country imports at least 20,000 elephants per year. The Chinese government isn't doing anything to avoid the massacre of endangered species and, according to Prince William's opinion, is looking the other way and lets criminals thrive. Not only elephants but rhinos horns are sold as well because ivory is thought to have magical healing powers.
Prince William's passion for wildlife brought him to strongly criticize Chinese behavior: "Together they loot our planet, to feed mankind's ignorant craving for pets, trinkets, cures and ornaments derived from the world's vanishing and irreplaceable species". And added: "It is wrong that children growing up in countries vulnerable to wildlife crime are losing their birthright in order to fuel the greed of international criminals".
Are you Zhou Shengxian?
Do you want to know more about all the messages you are receiving? Do you want to leave a reply to MegaShouts users? Send an email to
info@megashouts.org
Are you Zhou Shengxian?
Do you want to know more about all the messages you are receiving? Do you want to leave a reply to MegaShouts users? Send an email to
info@megashouts.org
act now